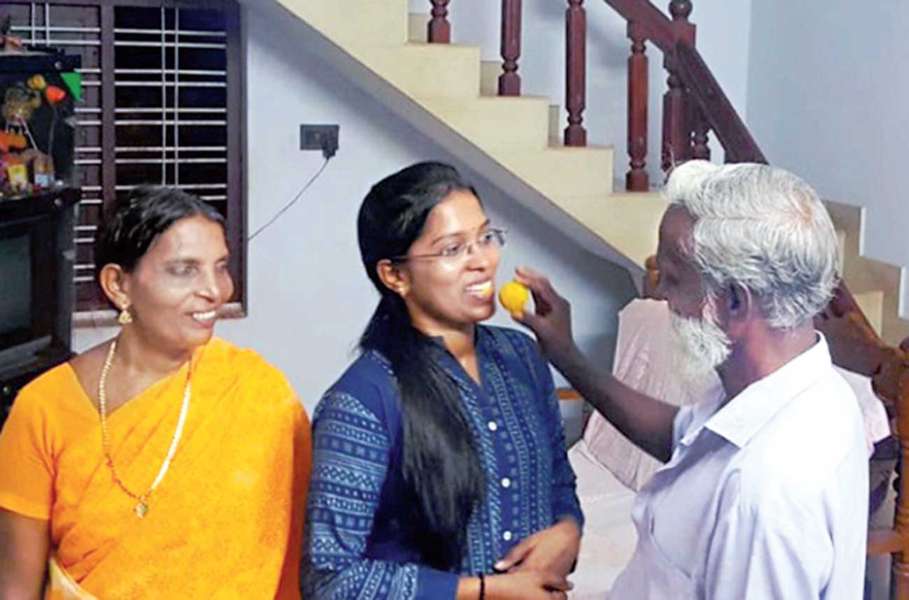 Leg lost to bomb 20 years ago, Asna back as healer
17th February 2020 02:19 am
The Telegraph

Dr K. Asna, 25, has only vague memories of that life-changing evening when she lost a leg in a bomb attack by a group of RSS-BJP workers targeting her uncle who was a Congress activist.
The five-year-old girl was playing with her brother Appu, then aged 3, in the courtyard of her uncle's home at Cheruvanchery in the deep interiors of Kannur district on September 27, 2000, when the local body election was underway in Kerala and the BJP-RSS workers in the village decided to use the occasion to settle some old scores with Congress activists.
An altercation occurred between BJP-RSS activists and Congress workers at a polling booth nearby and the kids saw friends of their uncle running into their compound for safety.