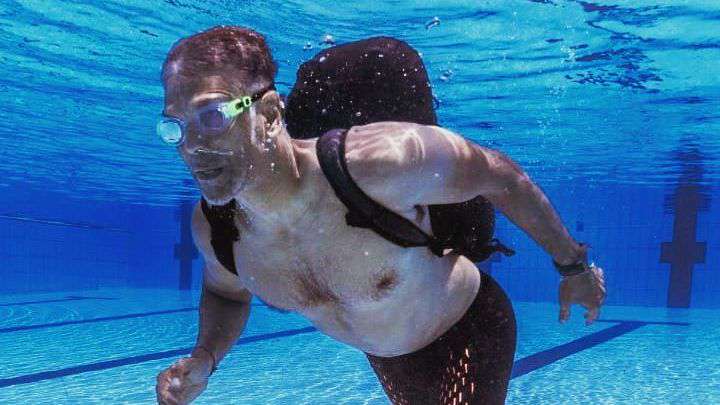 Milind Soman Running Underwater With 12 Kg Weight Is Fitness Goals
09th October 2019 07:17 pm
The Quint

Milind Soman running with a 12 kg backpack underwater.
Milind Soman never fails to set fitness goals, and loves to share his enthusiasm for fitness with his fans and followers. Setting yet another example, the model-actor shared a 10-days old picture of himself where he's seen running underwater wearing a 12 kg backpack. He was preparing for a dive in water that was 2 degrees Celsius in Iceland.
Sharing the photograph, he wrote, "Running with a 12kg backpack underwater while preparing for the dive in Iceland 10 days ago :) anything is possible with the right preparation, even a free dive in water that is 2°C. Understand your goal and fix your priority, objective will be achievable!