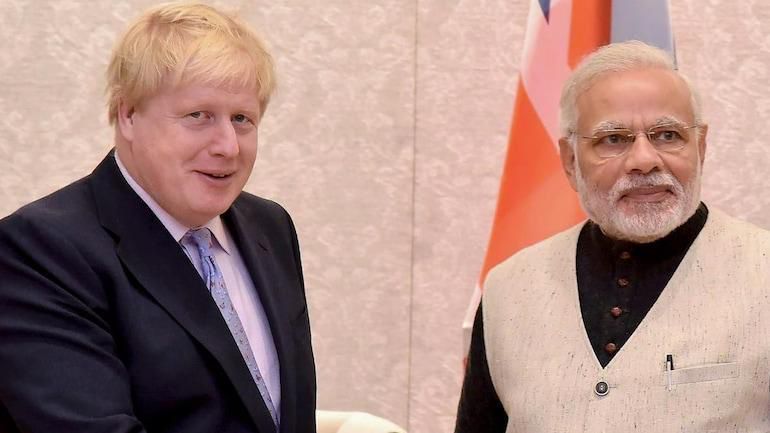 India, UK adopt 'Roadmap 2030', Elevate relations To 'Comprehensive Strategic Partnership'
05th May 2021 02:27 am
India Today

India and the UK on Tuesday adopted the ambitious 'Roadmap 2030' during the virtual summit between Prime Minister Narendra Modi and his British counterpart Boris Johnson, to elevate bilateral ties to a 'Comprehensive Strategic Partnership'.
"The Roadmap will pave the way for a deeper and stronger engagement over the next ten years in the key areas of people to people contacts, trade and economy, defence and security, climate action and health," said the statement.
In a tweet, Prime Minister Narendra Modi wrote, "We welcomed the launch of an Enhanced Trade Partnership as a roadmap to a comprehensive FTA, with a target to more than double the bilateral trade by 2030. We also agreed upon several new initiatives in health, technology, energy, etc."
British Prime Minister Boris Johnson said: "The UK and India share many fundamental values.