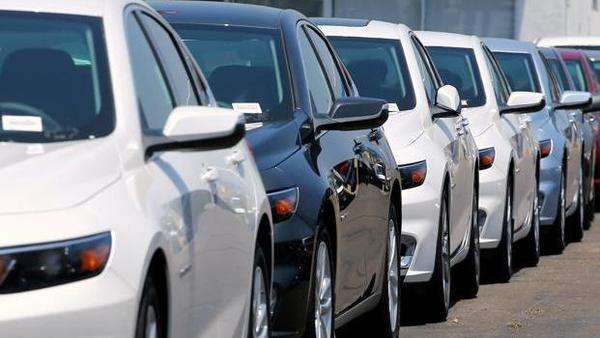 Opinion | A stimulus is needed but does the auto sector deserve one?
14th August 2019 12:15 am
Livemint

Given scary stories in the media about an accelerating economic slowdown and impending job losses, it is a safe assumption that some kind of economic stimulus will be unveiled over the next few weeks. The auto sector, in particular, has assumed that it will be part of the coming tax cuts. The argument in the industry is about "when" these cuts should come, not "whether". Pawan Goenka of Mahindra and Mahindra wants goods and services tax (GST) cuts upfront; Rajiv Bajaj of Bajaj Auto wants them to take effect from April 2020, when the new Bharat Stage VI norms kick in, raising auto prices all around.
For a government that has already been attacked for failure on the jobs front, reports of the loss of lakhs of jobs in automobile companies and dealerships could well push it into offering premature tax cuts. But it should ask itself two important questions: If there is to be a stimulus, should it be sector-specific, which means giving favoured sectors a leg up and leaving the rest behind? And two, even assuming it needs to be sector-specific, should this sector be automobiles?
The answer should be a clear "no" to both questions. Every time the government plays godfather to one sector or another, the sectoral lobby will ensure that the benefits endure by painting negative scenarios if they are withdrawn. It is worth recalling that indirect tax cuts for the auto sector, which began in 2008, were finally ended only eight years later, in December 2014. The same is the problem with giving special benefits to real estate, even granted that this sector is hugely important for job creation. What this sector needs is reform of land and building laws, but that nobody is willing to touch. If India's land market is reformed, land prices will fall and provide a natural boost to housing demand. Instead, we are demanding lower taxes. These are important, but ought to follow reform, not precede it. Otherwise, the bulk of the tax cuts will be swallowed by vested interests and demand will fall back to its old level after an initial boost.
If the finance minister were to look back at history, the reality is that the Indian auto sector's success was built on two colossal public policy failures: gross underinvestment in public transport and bad urbanization, where settlements are spatially spread out. Urbanization works best when large populations work in concentrated areas with good infrastructure. A World Bank publication, Leveraging Urbanization In South Asia: Managing Spatial Transformation For Prosperity And Liveability, estimates that India's actual level or urbanization may be nearly 55%, but new urban-like towns and cities are so far from city centres that the quality of urbanization is poor and spatially too spread out to optimize growth and jobs.