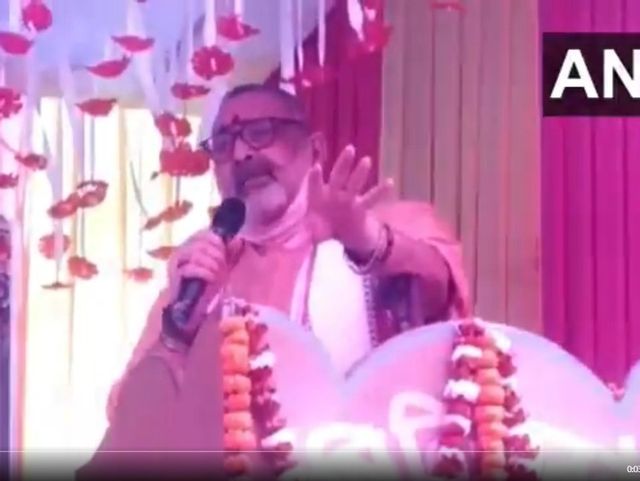 If officials don't listen to your grievances, hit them with bamboo sticks: Union Minister Giriraj Singh
07th March 2021 06:56 am
TimesNowNews

Begusarai, Bihar: Union Minister Giriraj Singh on Saturday lashed out at the incompetent officials in his constituency and advised people to beat them up with bamboo sticks if they don't listen to their grievances.
While addressing a function organised by an agriculture institute in Khodawandpur, the firebrand BJP leader rued that he frequently receives complaints from common citizens that officials concerned often paid little heed to their complaints.
"I say to them, why do you come to me for such small things. MPs, MLAs, village mukhiyas, DMs, SDMs, BDOs...