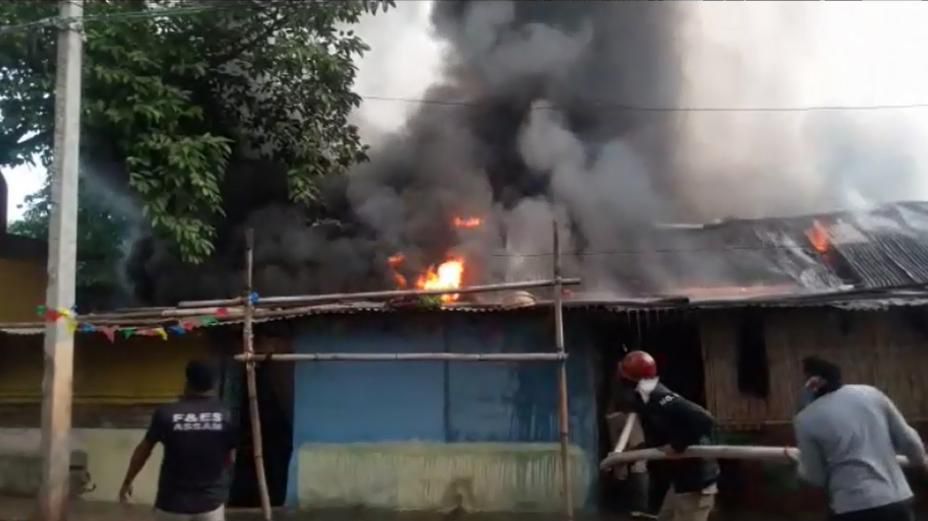 35 houses gutted in major fire in Assam's Jorhat during Chhath celebrations
22nd November 2020 12:21 am
India Today

Amid the Chhath Puja celebrations, properties worth lakhs of rupees were reduced to ashes and at least 35 houses were burnt down in a massive fire in Assam's Jorhat district on Saturday.
The fire took place at Meshtpati Harijan colony area in Jorhat town while most people in the area were engaged in Chhath Puja celebrations.
As the fire raged in Jorhat, fire tenders were rushed to the spot and managed to control the situation after almost two hours. Officials of the local administration said that at least 35 houses were burnt down and 10 gas cylinders also exploded in the fire.