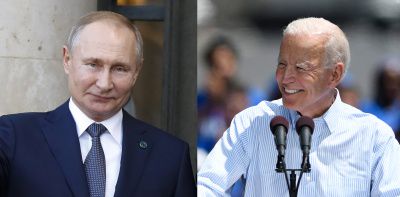 Putin-Biden Summit - a blend of realism and hope
18th June 2021 06:22 pm
Lokmat

New Delhi, June 18: Earlier this week, Joe Biden, the President of the United States, met his Russian counterpart Vladimir Putin in Geneva - an established icon for staging elite diplomatic encounters. The world waited expectantly, for the outcome of the June 16 meeting.
Keen eyes studied the body language of the two leaders - the firmness of handshake and content of the Joint Statement issued thereafter.
While both sides had played down expectations around this potentially historic summit, especially after bitter feuding between the two countries ranging from geopolitical contests in Ukraine, Syria and elsewhere to accusation by Washington about Russian interference, driven by an army of hackers in the internal affairs of the US, there was, nevertheless, a palpable desire to see forward movement in the bilateral relationship, whose stresses have stalled progress on many international issues.