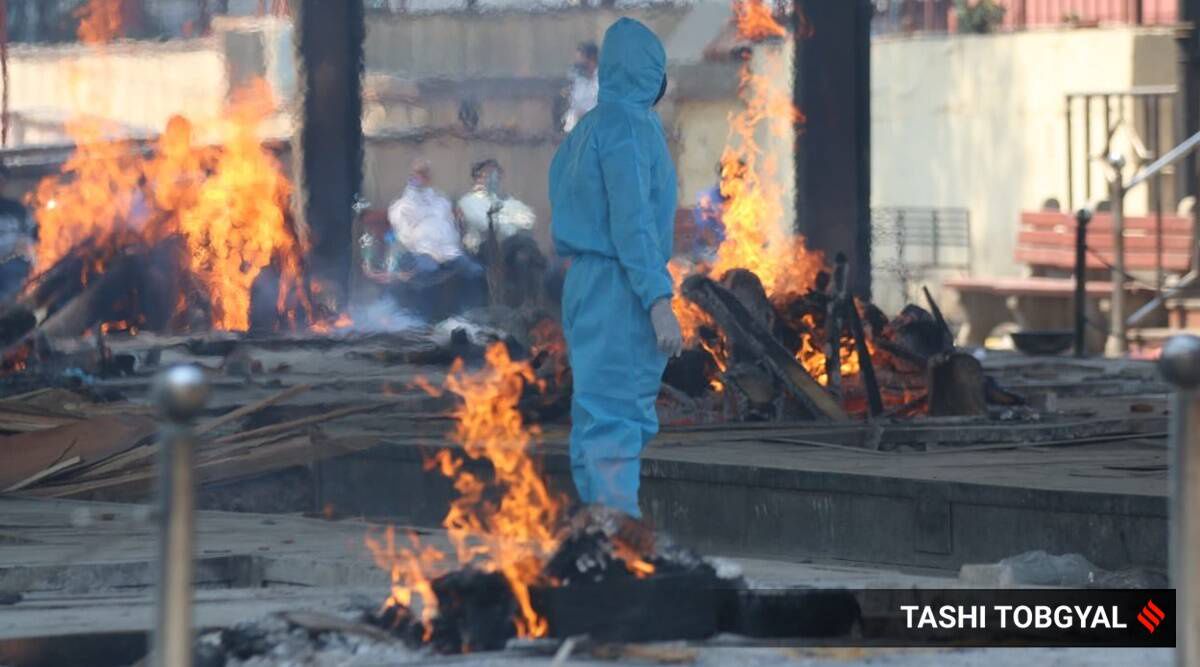 PPE kits don't help in the heat, we need health insurance, drinking water: Noida crematorium workers
05th May 2021 10:14 am
The Indian Express

A notice stuck to the gate of Antim Niwas, a crematorium in Noida's Sector 94, proclaims: 'Bodies from Greater Noida cannot be cremated here'. At 8:30 pm, 21 pyres are alit inside, overflowing from the platforms meant to hold them on to the ground.
Near the CNG chamber, operator Deepak Kumar has come out to catch a breath. Both the machines are occupied, but four bodies are yet to be cremated, waiting in parked ambulances.
'I have been working for close to 16 hours for several days now, sleeping for 3-4 hours. I am swaying on my feet,' Kumar says.
As a ferocious Covid-19 wave ravages the national capital, crematorium staff have seen their workload multiply several times over, working, at tremendous risk, with bodies of Covid patients and dealing with crowds of mourning family members.