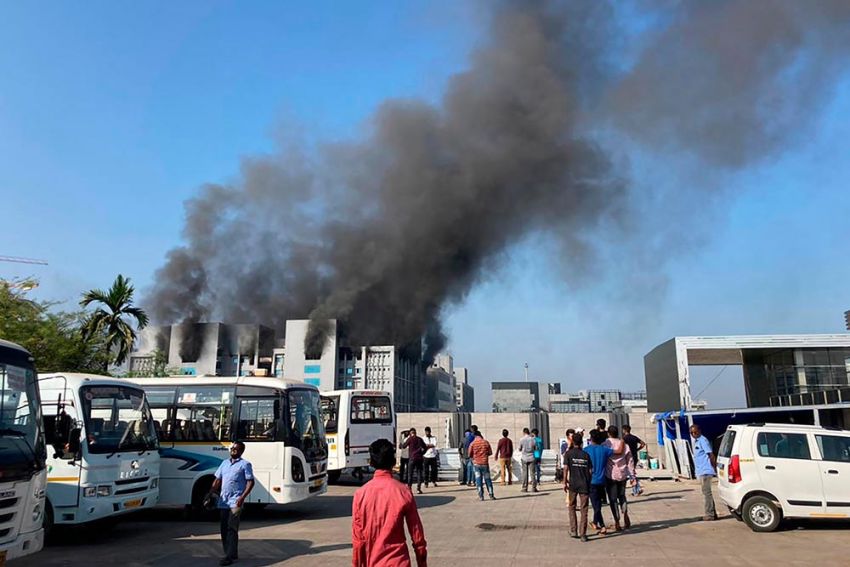 How Some Lucky Workers Escaped The Deadly Fire At Serum Building In Pune
22nd January 2021 11:26 am
Outlook

The fire at Serum Institute of India consumed the lives of five people. As many as 10 fire tenders were rushed to spot to douse the massive fire which broke out in a building near the Terminal 1 gate of the institute and nine people were evacuated.
Some contractual workers had a lucky escape as they ran to safety in time when a fire broke out in an under-construction building at the Serum Institute of India (SII) premises on Thursday afternoon.
Avinash Kumar, one of the contractual labourers working in the five-storey building at the time of the incident, said the moment the fire broke out he along with some others quickly ran away and saved their lives.