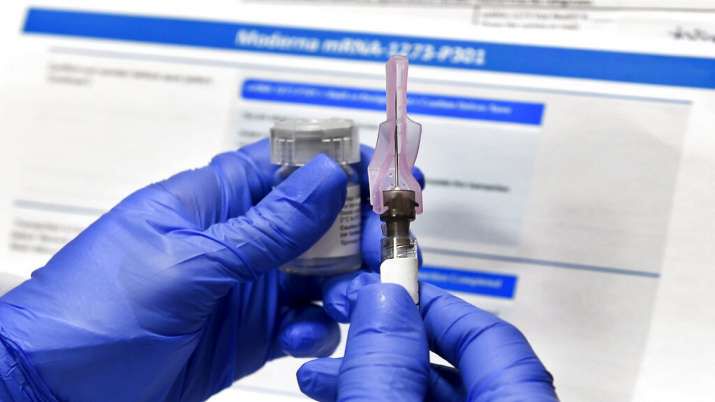 How long it will take to vaccinate entire Delhi when COVID-19 vaccine comes? Here's what top official said
26th November 2020 06:20 pm
India TV

Image Source : AP
A nurse prepares a shot as a study of a possible COVID-19 vaccine, developed by the National Institutes of Health and Moderna Inc., gets underway in Binghamton, N.Y.
Delhi is geared up for the COVID-19 vaccination programme and the city's entire population can be covered in a month if hospital staff and nurses are involved, State Immunization Officer Suresh Seth said Thursday.
"We have 600 cold storage points and around 1,800 outreach sites for the universal immunization programme for children. We have sufficient equipment for vaccines that can be stored at a temperature of 2 to 8 degrees Celsius and those that need minus 15 to minus 25 degrees Celsius.