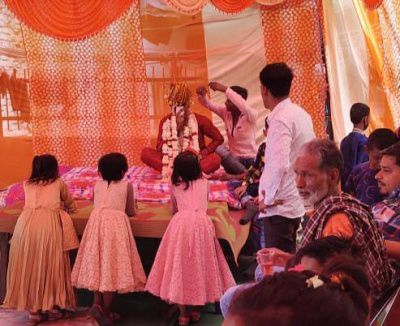 Child marriages on the rise in Tamil Nadu amid Covid: Study
11th June 2021 08:51 pm
Lokmat

Chennai, June 11 With the Covid pandemic creating a financial crisis and parents finding it difficult to make ends meet, girls under the marriageable age are being married off in the state.
A study conducted by the NGO Child Rights and You (CRY) found that child marriage is rampant in the districts of Dharmapuri, Salem, Ramanathapuram and Dindugal in the state.
The study states that there could be a higher number of child marriages in these districts that had witnessed 318 cases of child marriage in May 2020, a whopping 40 percent increase from May 2019.
The month of May is considered most auspicious for marriages in Tamil Nadu and the figures for May 2021 are yet to be compiled. However, there was a worrying trend in the number of girls getting married off citing poverty of parents and other reasons.
Read all the latest updates on COVID-19 here.