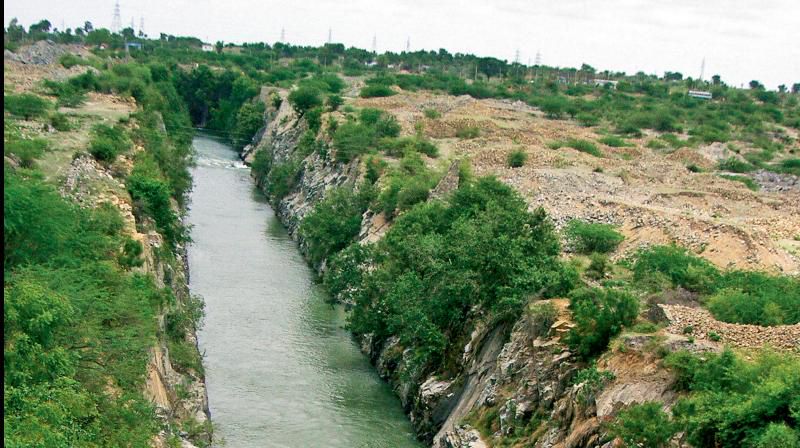 Another water battle erupts between Telangana and AP
24th February 2021 04:15 am
Deccan Chronicle

Hyderabad: Yet another water row has erupted between Telangana and Andhra Pradesh. The Telangana state government took a serious view of the AP government launching works to construct a canal at Rajolibanda village in Kurnool district, in parallel to the existing Rajolibanda Diversion Scheme (RDS) to draw additional water without obtaining any approvals from various government agencies. This will deny Telangana its rightful share and adversely affect the erstwhile Mahabubnagar district.
Public representatives and farmers of Gadwal and Mahabubnagar districts complained to Chief Minister K. Chandrashekar Rao that the AP government had started making markings to dig a canal on the right side of the RDS.
Official sources in the irrigation department said that CM Chandrashekar Rao discussed the issue with officials on Tuesday and directed them to lodge a complaint with the Krishna River Management Board (KRMB), the Central Water Commission (CWC) and the Apex Council of the Union ministry of Jal Shakti against the AP government and ensure that Andhra Pradesh suspends these works.
Though Telangana state is supposed to get 16 tmc ft of water through the RDS, it is getting less than five tmc currently due to leakages.