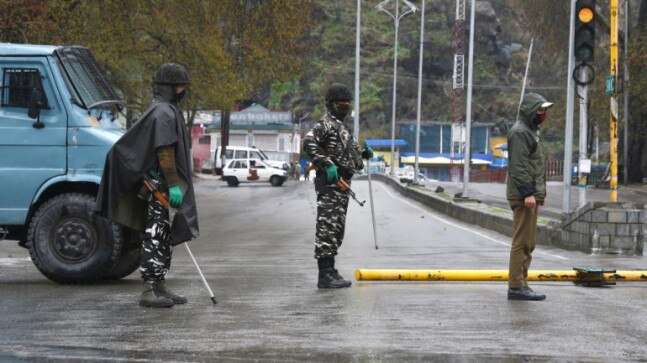 J&K: 7 villages declared red zones to prevent Covid-19 spread in Pulwama
29th March 2020 09:58 pm
India Today

Seven villages have been declared as red zones in Jammu and Kashmir's Pulwama district amid nationwide lockdown due to the Covid-19 pandemic.
Invoking prohibitory orders under Section 144 of the CrPC, Disaster Management Act and The Epidemic Disease Act, District Magistrate Pulwama said there would be no inward and outward movement of any person from the villages declared red zones and the people would stay at their homes to ensure complete lockdown.
In this regard, the District Magistrate on Sunday issued the order according to which, Khaigam, Sangerwani, Abhama villages of tehsil Rajpora and Gudoora, Chandgam, Pinglena and Parigam of tehsil Pulwama fall in the red zone category while adjoining villages of these tehsils have been declared buffer zones, for the of safety and well-being of general public.