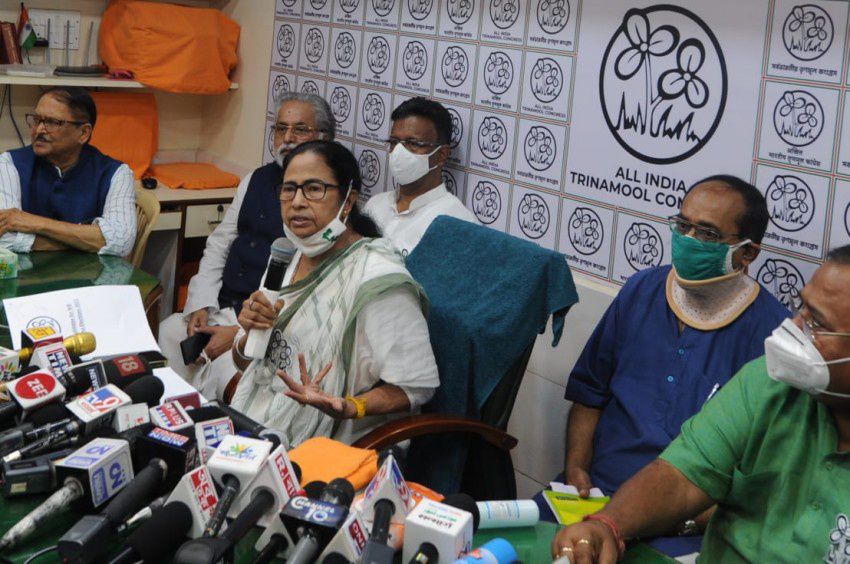 Khelenge, Ladenge, Jitenge: Mamata To Contest From Only Nandigram
05th March 2021 03:26 pm
Outlook

West Bengal chief minister Mamata Banerjee on Friday said that she will be contesting only from the Nandigram seat in East Midnapore district, leaving her own constituency of Bhowanipur in south Kolkata ---- where she lives --- state power minister Sobhandeb Chattarjee.
'I'll be contesting only from Nandigram,' she said while announcing her party's candidate list.
"Khelenge, ladenge, jitenge," said Mamata, while sounding confidant of a third consecutive term in the state government.
Mamata said the party is announcing candidates for 291 of the state's 294 seats, leaving three seats in the Darjeeling hills to the two factions of Gorkha Janmukti Morcha.
Among other star candidates, she named are cricketer Manoj Tewari, who will contest from the prestigious Singur constituency in Hooghly district, singer Aditi Munshi from Rajarhat, filmmaker Raj Chakraborty from Barrackpore and tribal actor Birbaha Hansda from Jhargram.
The candidate list has many new faces, including politicians and renowned people from other walks of life.