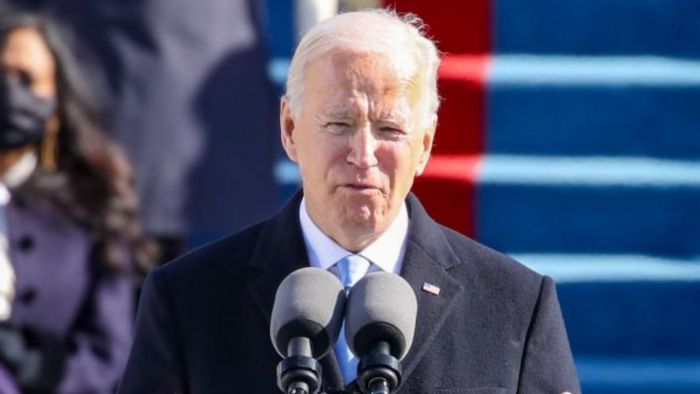 This is democracy's day, says US President Joe Biden in his inaugural address
20th January 2021 11:52 pm
Deccan Herald

AFP,
Joe Biden on Wednesday became the 46th president of the United States with a call to unity, vowing to bridge deep divides and defeat domestic extremism two weeks after a mob attack tried to undo his election victory.
On a frigid but sunny day at the very Capitol building that was assaulted on January 6, Biden swore the oath of office moments after Kamala Harris, who became America's first woman vice president, turning the page on Donald Trump's tumultuous four years.
"Democracy is precious, democracy is fragile and at this hour, my friends, democracy has prevailed," Biden said before a National Mall that was virtually empty due to the ultra-tight security and a raging Covid-19 pandemic that he vowed to confront immediately.
"We must end this uncivil war that pits red against blue, rural versus urban, conservative versus liberal.