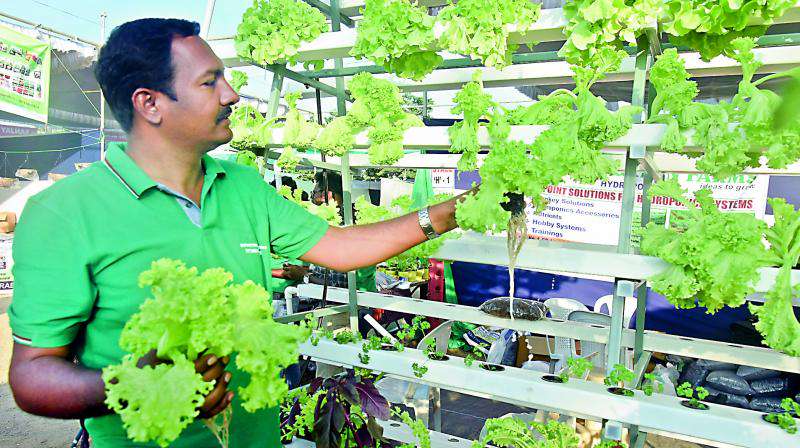 Hydroponic farming helps grow leafy vegetables easily
25th January 2020 01:03 am
Deccan Chronicle

HYDERABAD: Hydroponic farming has made it much easier to farm greens like lettuce, spinach, Swiss chard, and kale, herbs like basil, parsley, oregano, cilantro, and tomatoes. These are organic and natural, don't need soil and grow fast. They are not prone to diseases much, are affordable and yield very well.
Growing hydroponic gardens has become a new trend in the past few months. Hydroponics, the practice of growing plants without the use of soil, uses specific water delivery processes to deliver nutrients directly to the roots.
Traditional agriculture farming uses around 80 per cent of surface and groundwater compared to hydroponics, which uses only 10 per cent of that under controlled conditions.