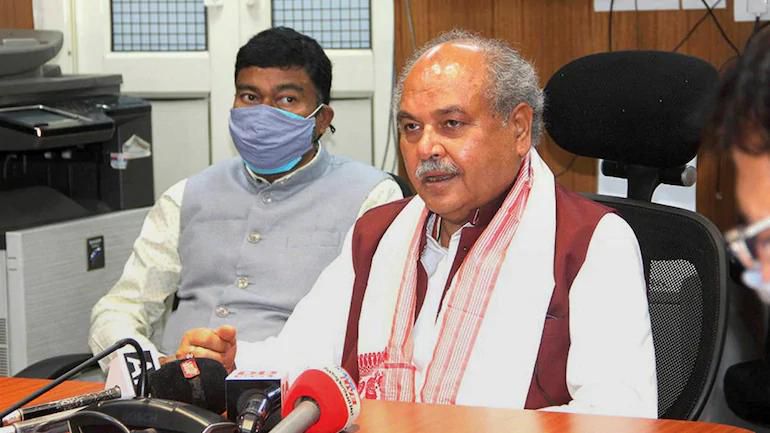 Pained to see farmers protesting in cold, hopeful of resolution soon: Agriculture minister Narendra Tomar
02nd December 2020 08:26 pm
India Today

The central government is working towards finding a resolution to the grievances expressed by farmers who are protesting in Delhi, said Union Agriculture Minister Narendra Singh Tomar on Wednesday.
Speaking to India Today TV for an exclusive interview, the minister said he is hopeful that the matter will soon be resolved via talks.
"I too am pained to see old farmers and women protesting in the cold and amid the Covid-19 pandemic. I am hopeful that we will find a way out of this," Narendra Singh Tomar said.
Responding to comments of some of his party colleagues and some leaders from the Opposition who have alleged that the people protesting in Delhi are not farmers and that the protest has been "hijacked" by Khalistani elements, Tomar said it is "unwise and too early" to say such things about any protest.