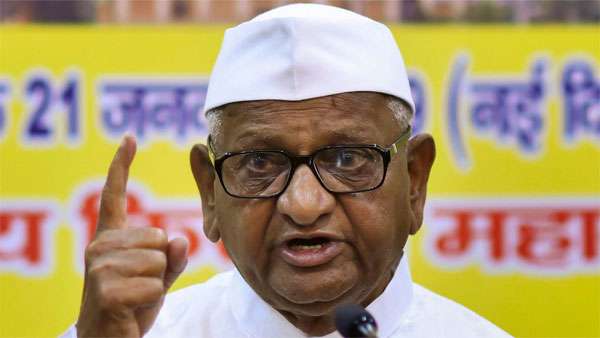 No invite yet to Anna Hazare for Arvind Kejriwal's swearing-in ceremony
15th February 2020 12:29 pm
Oneindia
New Delhi, Feb 15: Social crusader Anna Hazare has not received an invitation as yet for the swearing-in ceremony of newly-elected Chief Minister Arvind Kejriwal on February 16.
Hazare has even refused any comment after learning about Kejriwal's sweeping victory in the Delhi poll, according to the Times of India report.
The oath-taking ceremony will be held at 10 am where Anna Hazare had staged a massive anti-corruption agitation in 2011.
Kejriwal considers Anna as his political guru as, in 2011, both of them had initiated an anti-corruption movement to bring the Jan Lokpal bill.