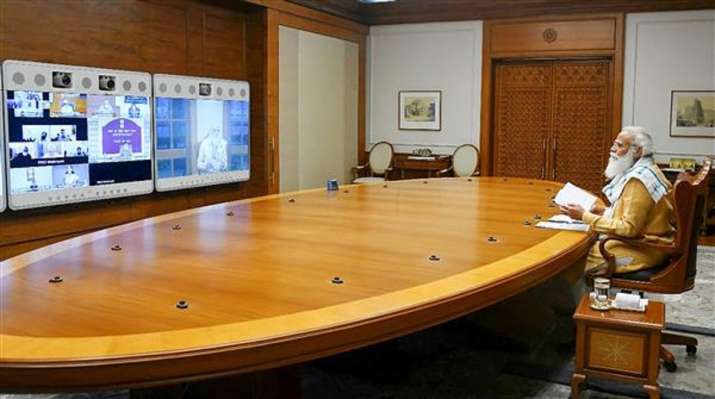 PM Modi to interact with state, district officials across country on COVID-19 management today
18th May 2021 07:08 am
India TV

Image Source : PTI
Prime Minister Narendra Modi will be interacting with field officials from states and districts to converse about their experience in handling the COVID-19 pandemic on Tuesday at 11 am. According to a statement issued by the Prime Minister's Office (PMO), officials from Karnataka, Bihar, Assam, Chandigarh, Tamil Nadu, Uttarakhand, Madhya Pradesh, Goa, Himachal Pradesh and Delhi will take part in the meeting.
"Through their interaction with the Prime Minister, the officials will share some best practices, in addition to suggestions and recommendations for continuing our ongoing battle against COVID-19, especially in semi-urban and rural areas," the statement said.
Read all the latest updates on COVID-19 here.