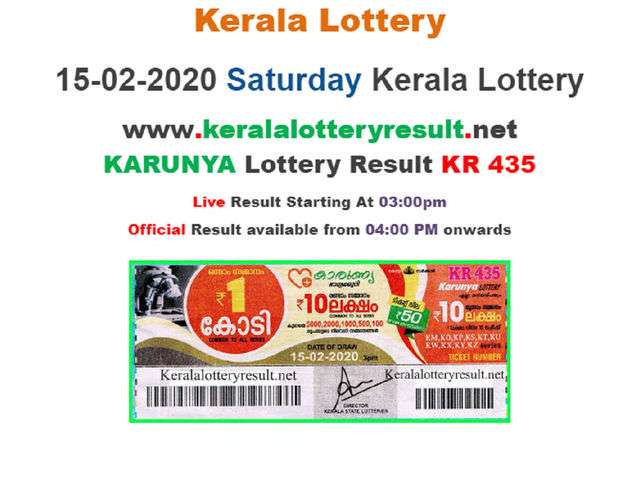 Kerala Karunya KR-435 state lottery results today, 1st prize is Rs 1 crore
15th February 2020 11:59 am
TimesNowNews

The Kerala State Lottery Department will announce the results of the Kerala Lottery Karunya KR-435 state lottery today. The draw will be held at Gorky Bhavan near Bakery Junction, Thiruvananthapuram today evening.
First prize of the lottery is Rs 1 crore, the second prize is Rs 10 lakh, and the third prize is Rs 1 lakh. There is also a consolation prize of Rs 8000.
The announcement of live results will begin at 3 pm and the full results will be available on the official website at 4 pm.
The results can be checked here - https://www.keralalotteryresult.net/ and http://www.keralalotteries.com/
Prize winners are advised to verify the winning numbers with the Kerala lottery results published in the Kerala Government Gazette and surrender the winning tickets within 30 days.