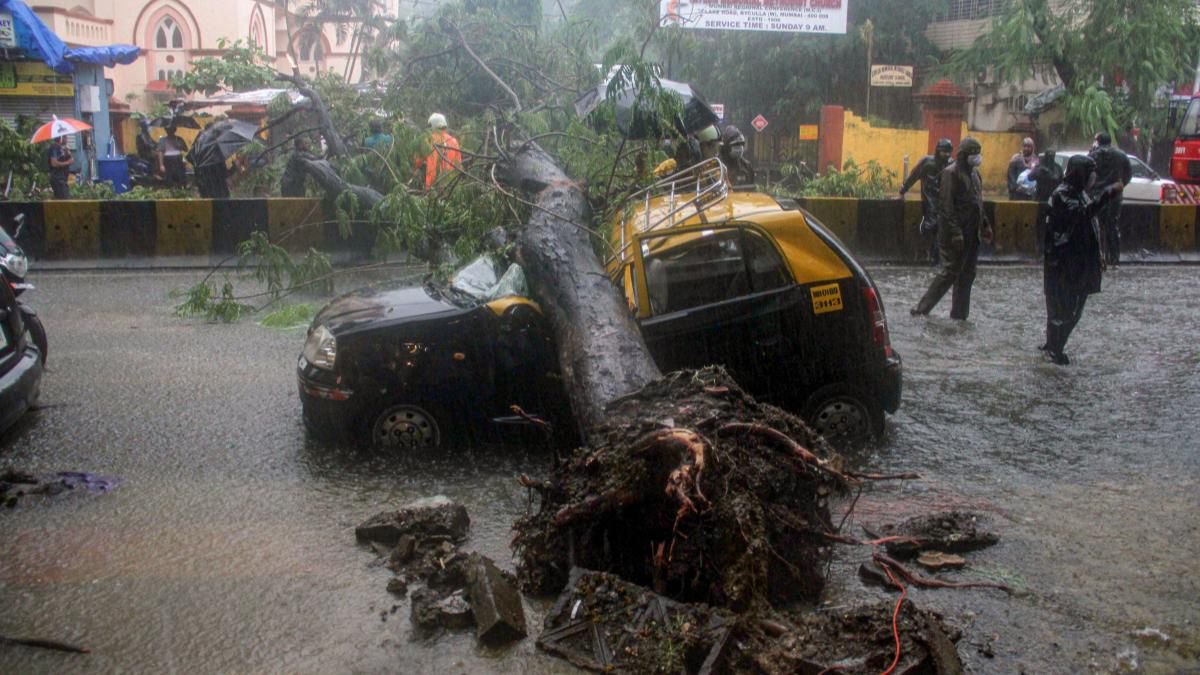 Trees uprooted, homes blown away, local trains halt: Rain, winds at cyclone speed lash Mumbai
05th August 2020 08:51 pm
India Today

In line with the Indian Meteorological Department's (IMD) prediction, heavy rain and high-velocity rains lashed the city of Mumbai for a second consecutive day on Wednesday. Maharashtra Chief Minister Uddhav Thackeray's office has appealed to citizens to remain indoors.
According to inputs, wind speed gushing up to 106 km/hr was reported from Mumbai's Colaba area on August 5. This was way more intense than what Mumbai had to face during the recent cyclone Nisarg.
While a photograph of the BSE sign over the landmark Bombay Stock Exchange toppled over went viral, huge metallic panels from Jaslok Hospital in upmarket Mumbai were seen flying in the air in another viral video.