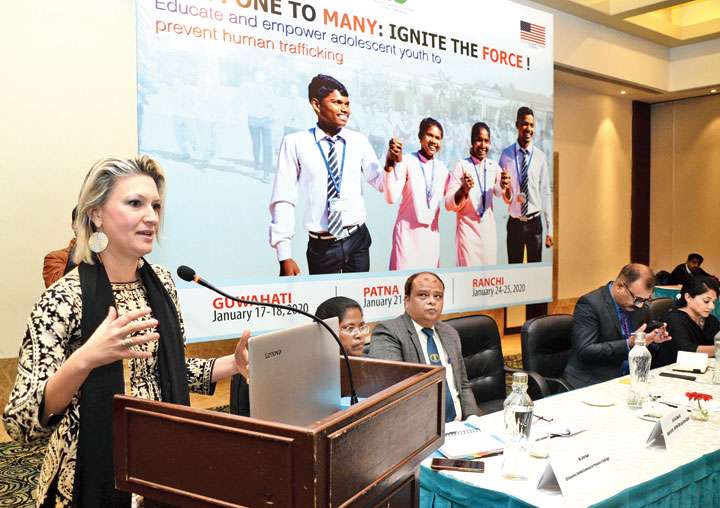 How schools can fight scourge
25th January 2020 12:15 am
The Telegraph

Educational institutions, particularly schools, are an important stakeholder in preventing human trafficking, speakers highlighted at a workshop organised here by the US Consulate in Calcutta and Shakti Vahini, a Delhi-based anti-trafficking NGO.
Around 50 participants, including police personnel, NGO workers and youths, participated on the first day of the two-day workshop, titled "From one to many : Ignite the force."
"Such a problem (human trafficking) can't be solved by any single agency or NGO and all must work together and partnership with youth is an important aspect of the campaign," said Sonia Laul, political and economic officer at the US Consulate Calcutta.