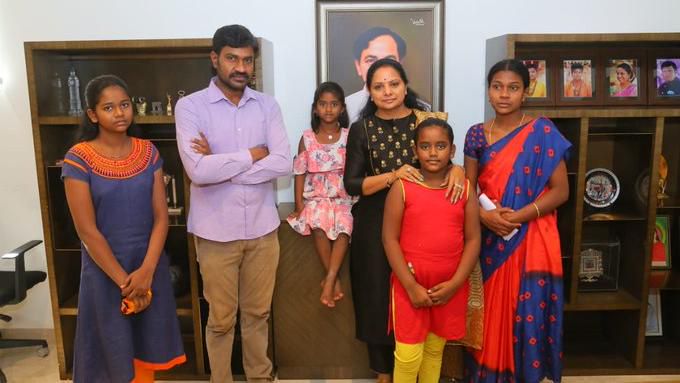 TRS's K Kavitha meets kin of man who took life due to Chinese loan app scam, extends support to family
28th February 2021 11:28 pm
India Today

TRS MLC K Kavitha on Sunday extended help to the family of a man in Hyderabad who committed suicide after being scammed and harassed by a Chinese loan app.
Chandramohan, a resident of Hyderabad's Petbasheerabad area, had committed suicide in February after he was allegedly harassed by the representatives of the Chinese loan app. He is survived by his wife and three daughters.
Hearing about the tragic incident, K Kavitha, who is former MP from Nizamabad, met the victim's family and offered her unconditional support. She also announced support for the education of three daughters of the deceased.