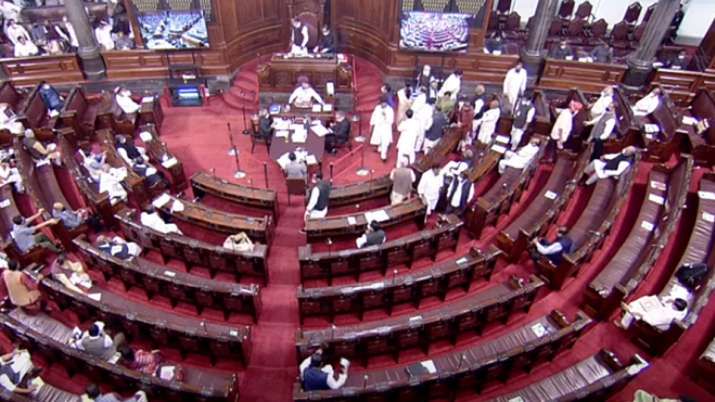 Rajya Sabha adjourned till 11 am amidst uproar by Opposition MPs seeking debate on fuel price
08th March 2021 10:56 am
India TV

Image Source : ANI
Rajya Sabha adjourned till 11 am amidst uproar by Opposition MPs seeking debate on fuel price
Rajya Sabha proceedings were adjourned till 11 am on Monday amidst uproar by opposition members seeking debate on issue of fuel price. Congress MP and leader of opposition Mallikarjun Kharge raised the issue of fuel price.
He said, "Petrol and diesel prices are nearly Rs 100 per litre and Rs 80 per litre respectively. LPG prices have also gone up. Rs 21 lakh crores have been collected by putting excise duty/cess, because of this entire country including farmers are suffering."
The opposition MPs including the Congress members then raised slogans and demanded a discussion on rise in fuel price.