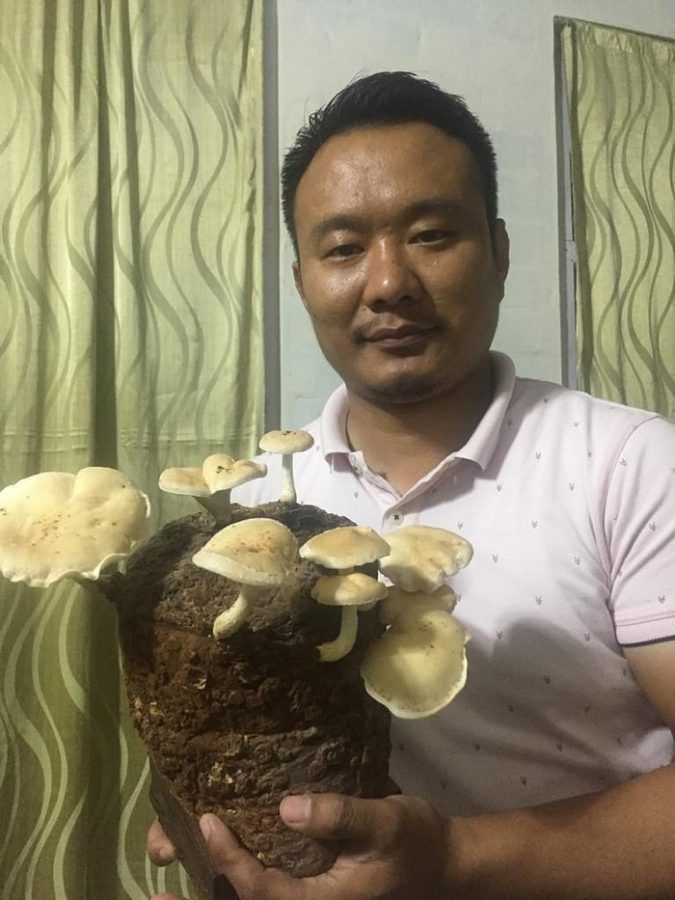 Naga farmers try their hand in profitable Shiitake mushroom farming
17th January 2021 05:28 pm
NORTHEAST NOW

Farmers in Nagaland are now trying their hands in Shiitake and Oyster mushroom cultivation, thanks to the efforts of microbiologist Sosang Longkumer.
Longkumer decided to cultivate Shiitake mushrooms for it being highly profitable in the market and requiring minimal labour.
A kilo of the nutritious Shiitake mushrooms costs about Rs 500 to 600 per kg in the market and is mostly grown in East Asia.
Longkumer established a small mushroom spawn production laboratory in Dimapur in 2018 as mushroom spawns were not easily available in Nagaland.