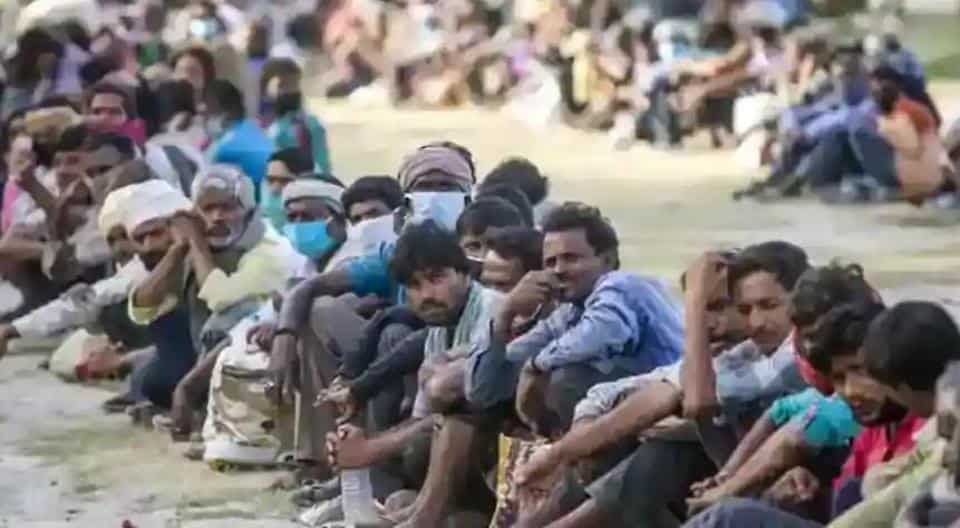 3.5 million enrol for MGNREGS work amid migrant exodus
23rd May 2020 03:39 am
Hindustan Times

The number of enrolments for work under the Mahatma Gandhi National Rural Employment Guarantee Scheme (MGNREGS) surged almost twentyfold in the period from April 1 to May 20, coinciding with an exodus of migrant workers from the big cities to homes in the hinterland following the Covid-19 lockdown, according to government data and officials in multiple states.
Some 3.5 million people applied for work under the federal programme during the period, compared to just 180,000 in the same duration last year, according to the MGNREGS website, but there may not be enough work to accommodate all the applicants.
Only about 1.5 million applications for new job cards were received during the entire financial year of 2019-20. The number of cumulative job applications as of May 20 was 43.3 million and only half of them have been provided work so far, according to the government data.
MGNREGS , under which at least one member of every rural household is guaranteed 100 days of manual work a year, acts as pointers to the state of the rural economy and the living conditions of the marginalised sections in the absence of any real-time data.