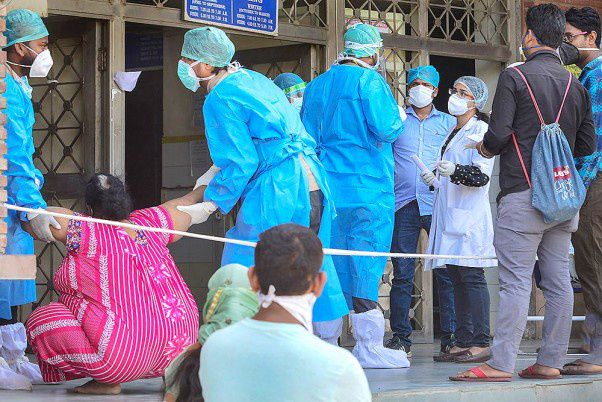 Covid-19: ICU Beds With Ventilators Fully Occupied In 69 Of 94 Hospitals In Delhi
14th April 2021 05:26 pm
Outlook

Amid an exponential rise in coronavirus cases in Delhi, Covid-19 ICU beds with ventilators are fully occupied in 69 of 94 hospitals with such facilities and only 79 beds are vacant, according to data shared on an official app on Wednesday.
In 75 of the 110 hospitals, all Covid-19 ICU beds without ventilators had patients till about 2 PM, according to the Delhi Corona App.
Out of 1,177 Covid ICU beds with ventilators, only 79 were vacant, while 348 out of 2,130 Covid ICU beds without ventilators were vacant, according to the app.
Reeling under the fourth wave of COVID-19, the national capital on Tuesday recorded the highest-ever spike of 13,468 cases and 81 deaths due to the infection, giving it the dubious distinction of being the worst-affected city in the county.