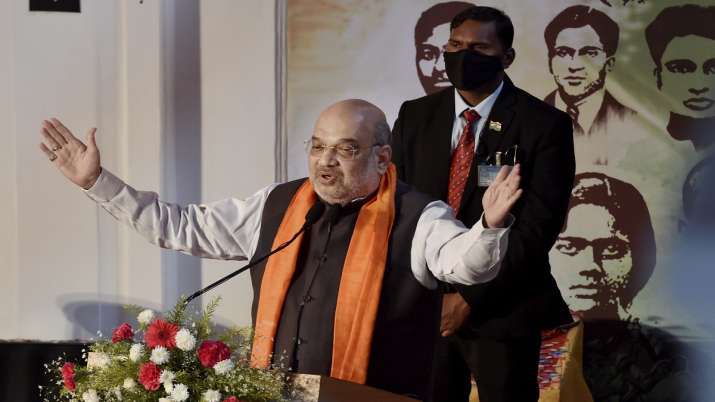 BJP's win on over 85 per cent seats is a victory of our govts' functioning, its principles: Amit Shah
23rd February 2021 11:32 pm
India TV

Image Source : PTI
File photo: Union Home Minister Amit Shah addresses an event.
After BJP registered a sweeping performance in Gujarat's local body elections on Tuesday, Union Home Minister Amit Shah said municipal corporation poll results show that Gujarat has again established itself as BJP's stronghold.
"BJP continues to carry out the 'vikas yatra' started in the leadership of Modi Ji. Today's results are one of the best results in Gujarat. BJP has won around 85 percent of the seats it contested. Congress has suffered badly in this election. Congress won only 44 seats across Gujarat, while BJP bagged 44 seats in Bhavnagar corporation alone," Amit Shah said.