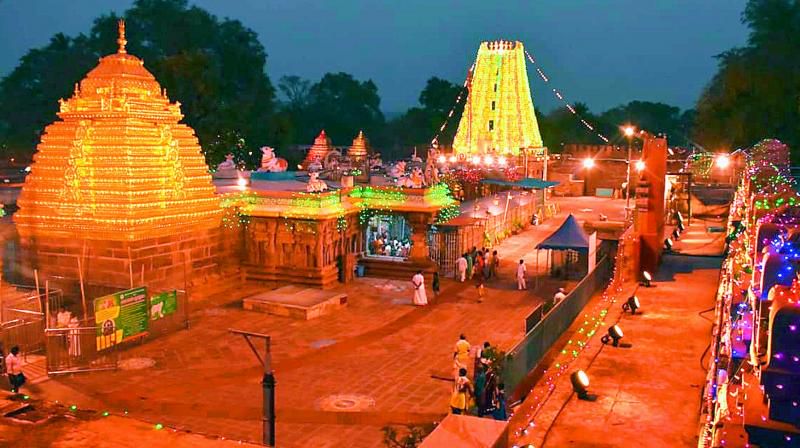 Yadadri showcases skills of Allagadda sculptors
22nd January 2021 02:14 am
Deccan Chronicle

KURNOOL: Allagadda in Kurnool district is famous for creators of art works that adorn temples around the world. Be it the Sri Venkateswara temple at Pittsburgh in the US or Yadadri in Telangana state, the idols and the stone-art were all chiseled by the sculptors in this region.
Stating this, sculptor Ravindra Achari from the area said the Allagadda sculptors are credited with creation of Garbhalayam and the 60 pillars with intricate carvings and other works of divine inspiration.
Koilakuntla near Allagadda had made major contributions to the Yadadri temple.