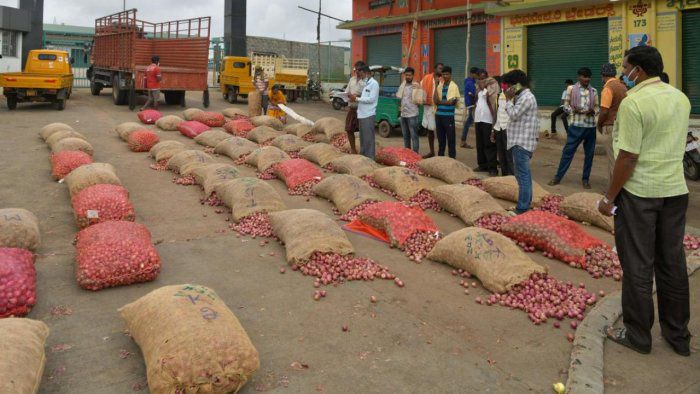 Karnataka farmers demand exemption to Bangalore Rose from onion export ban
19th September 2020 05:05 pm
Deccan Herald

Farmers growing the Bangalore Rose variety of onion in Karnataka on Saturday urged the Centre to allow them to export 10,000 tonnes of onion to prevent it from damage as these is no demand for the produce in domestic market.
A farmers' delegation led by Kolar BJP Lok Sabha member S Muniswamy met Union Chemical and Fertiliser Minister D V Sadananda Gowda here and requested him to appraise the matter to concerned ministers of the Union Government immediately.
"Sadananda Gowda assured the delegation that he would bring the notice of farmers concerns to Union Commerce Minister and Agriculture Minister" said a statement from Sandananda Gowda's office.