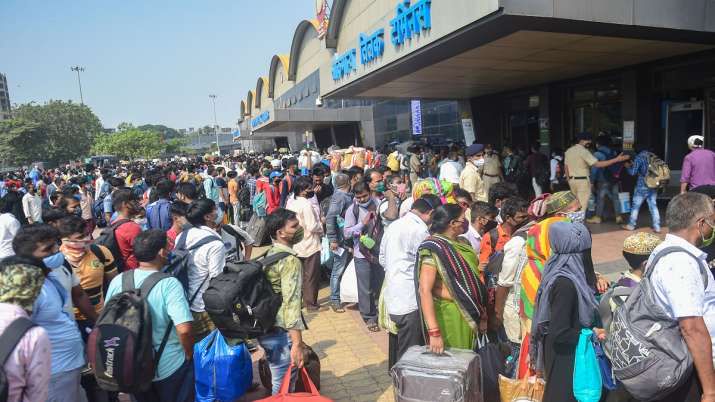 Maharashtra public transport will remain operational during 15-day Covid restrictions: DGP
14th April 2021 07:56 pm
India TV

Image Source : PTI
Passengers stand outside the Lokmanya Tilak Terminus to board outstation trains, amid the ongoing spike in COVID-19 cases in Mumbai.
Maharashtra DGP Sanjay Pandey on Wednesday informed that shops selling essential items and public transport including local trains, buses will remain operational during the 15-day strict lockdown-like measures aimed to break the infection's chain. The new restrictions will be effective from 8 pm onwards today.
The DGP further informed that there is no provision of movement passes this time. "We have given instruction to all our units that if anyone has an emergency they should be allowed movement."
"People can use their private vehicles for really important work, or during an emergency," DGP added.