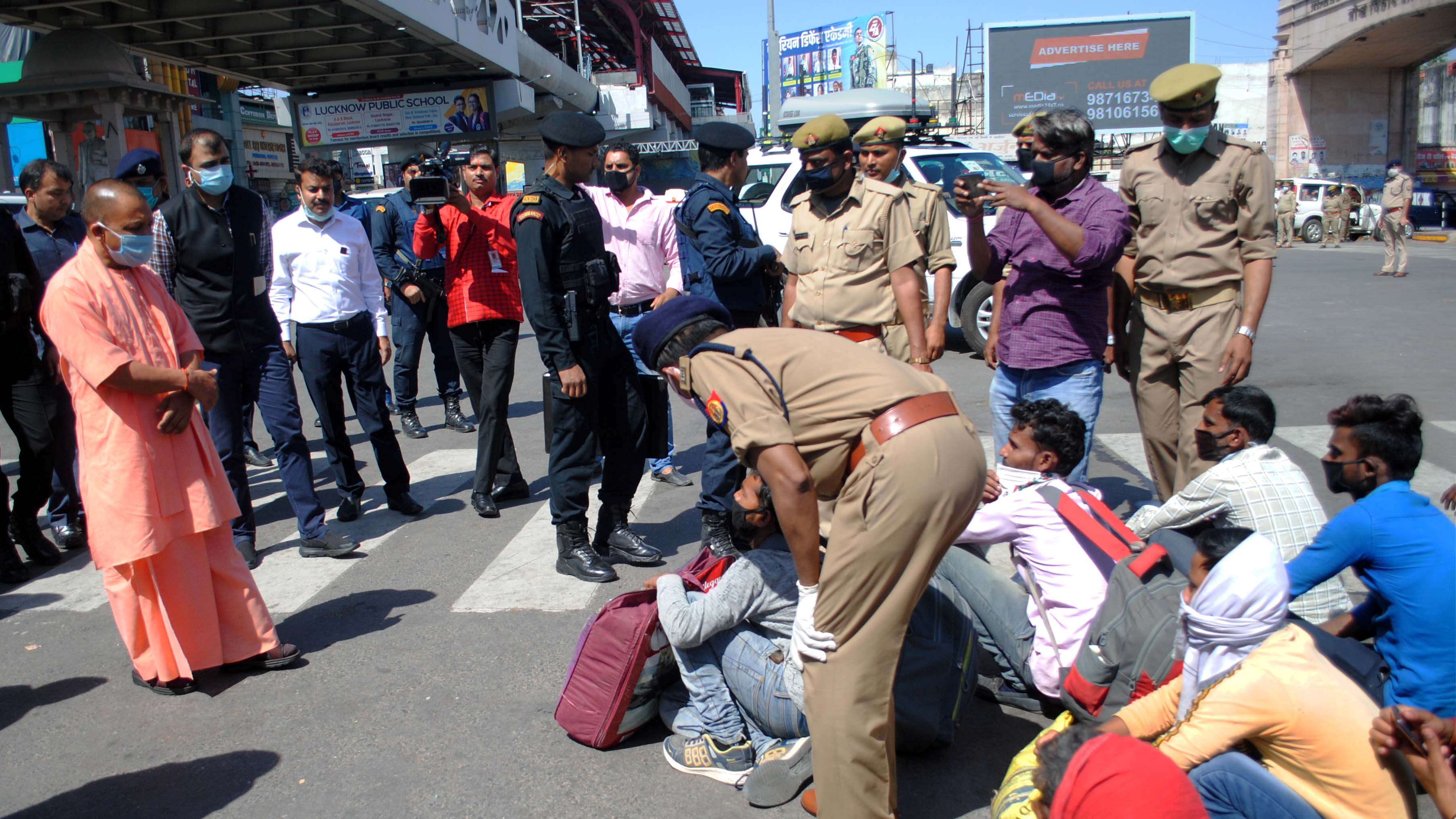 Nearly 1 Lakh People Arriving in UP Will Be Home Quarantined: Govt
30th March 2020 02:25 am
The Quint

Uttar Pradesh Chief Minister Yogi Adityanath meets migrant workers from various states, during a nationwide lockdown in the wake of coronavirus pandemic, at Awadh Chauraha Alambagh in Lucknow.
Nearly one lakh people, who have arrived in the state over the last few days owing to the countrywide lockdown, have been asked by the Uttar Pradesh government to remain in home quarantine while instructions in this regard have been conveyed to the village pradhans, a senior official on Sunday, 29 March.
Amit Mohan Prasad, Principal Secretary, Medical and Health"Through community surveillance and our departmental officers, they (people arriving in the state) have been told to be in homes.