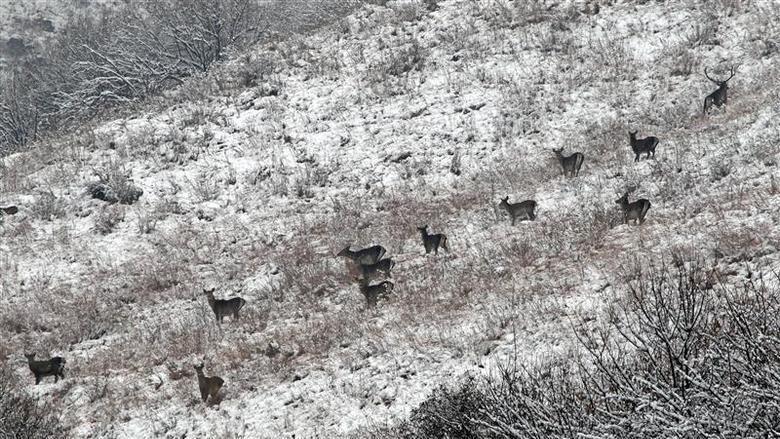 How heavy snowfall in Kashmir leaves wildlife in upper reaches without food and water
14th January 2021 12:17 am
India Today

While heavy snowfall in Kashmir attracts tourists, it affects wildlife in the upper reaches of the region.
As most surfaces are covered with snow and water reserves at higher elevations are frozen, animals have to descend from their habitations in search of food and water.
"In Kashmir, two types of animals descend. One is Hangul [Kashmiri stag] looking for greens and water and, in certain cases, leopards have also been spotted," said Rashid Naqash, Regional Wildlife Warden, Kashmir.
SIGHTINGS
The wildlife department has made several sightings of these animals in lower areas.