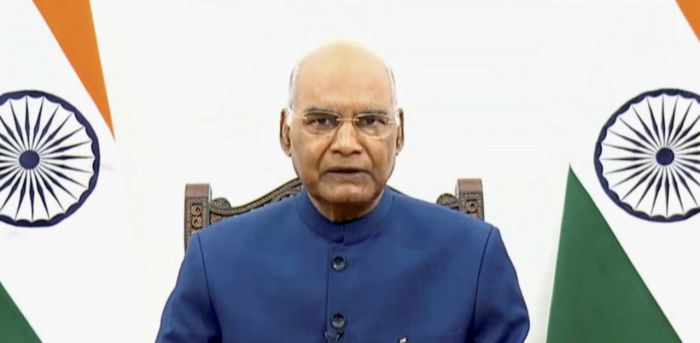 Cost top most hurdle in improving access to justice for all, says Ramnath Kovind
26th November 2020 08:43 pm
Deccan Herald

PTI,
Cost is the 'top most' hurdle in improving 'access to justice for all', President Ram Nath Kovind said on Thursday even as he commended the judiciary and the bar for not letting the coronavirus pandemic come in the way of fulfilling the duty of securing justice for the citizens.
Speaking at the Constitution Day celebrations organised by the Supreme Court, Kovind said he was happy to see that the apex court has continued to function and dispense justice amid the pandemic, using technological solutions like video-conferencing and e-filing.
"I am pleased that the higher judiciary has started making available its judgments in more and more regional languages.