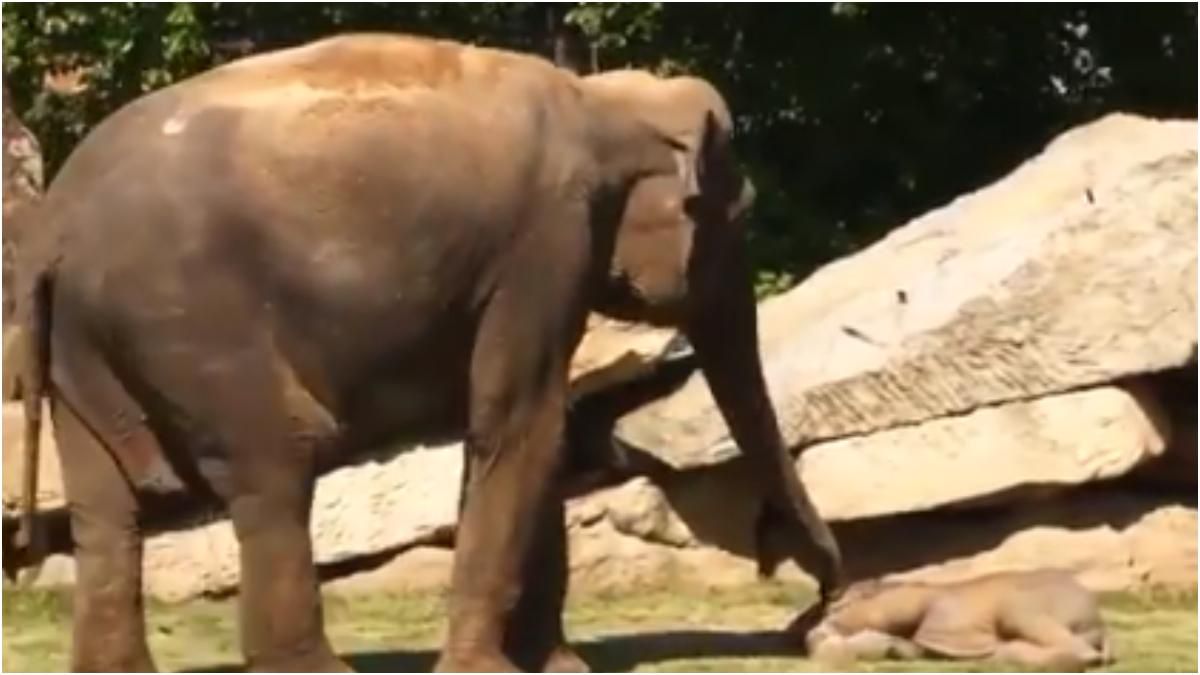 Elephant calf refuses to wake up from slumber. Viral video shows what his mother did next
05th March 2021 04:28 pm
India Today

An old video of an elephant from the Prague Zoo is doing the rounds of the internet and the story is quite interesting. Indian Forest Service officer Ramesh Pandey tweeted the video and narrated the story in the caption of his post.
It so happened that an elephant calf enjoyed playing all throughout the day and decided to take a nap in the zoo. His mother, after some time, spotted the calf sleeping on the ground and tried to wake him up from his slumber but he just wouldn't.
Worried, she approached the zoo keepers for help as seen in the viral video. The men, thereafter, walked up to the calf and nudged him.