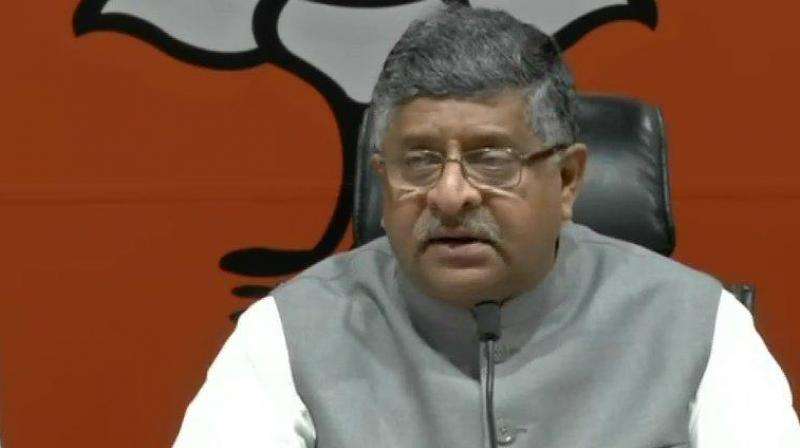 Don't preach rajdharma to us: BJP to Congress
29th February 2020 05:34 am
Deccan Chronicle

New Delhi: Reminding the Congress of its 'record of twist and turn and plain and simple votebank politics,' the BJP on Friday told the opposition party not to 'preach' it 'rajdharma,' a day after the Congress asked the ruling party at the Centre to follow 'rajdharma' over the Delhi riots.
The BJP also reiterated its allegation that the Congress had provoked people against the amended Citizenship Act during its December rally at the Ramlila ground, which the ruling party claimed was instigating people against a legislation passed by Parliament. The BJP reminded the Congress that granting citizenship to persecuted minorities coming from neigbouring countries was a demand and a promise of the Congress, including late prime ministers Indira Gandhi and Rajiv Gandhi and the aim of the CAA.
Hitting back at the Congress's interim president, Sonia Gandhi, who had led a delegation of her party leaders to meet President Ram Nath Kovind on Thursday over the Delhi violence, the ruling BJP also asked the opposition party to clear its stand on persecuted minorities coming from neighbouring countries.