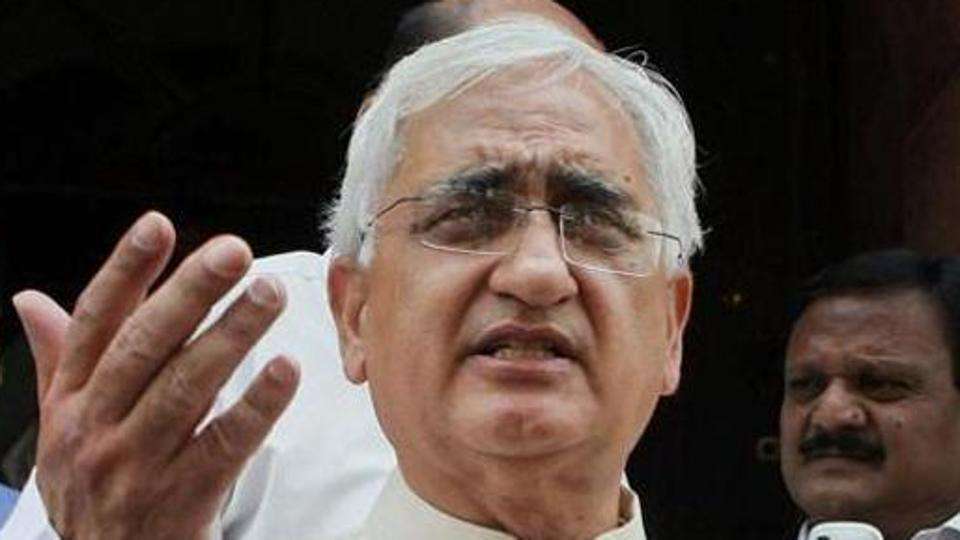 'Said what I had to': Salman Khurshid on his Rahul Gandhi 'walked away' remark
09th October 2019 05:34 pm
Hindustan Times
Senior Congressman and former union minister Salman Khurshid has caused a flutter after he was quoted as saying that former Congress president Rahul Gandhi 'walking away' from the party's responsibilities at a time when there are three Assembly elections can cost the party dearly. A day later, he told reporters that his quote has been twisted to sensationalise the issue. Edited excerpts of an interview with Hindustan Times:
I will not say anything more about it; I said what I had to. If people don't understand, I just pity them. I'm very sorry for people who do not understand what I said.
If I have said anything wrong, just point out to me: If it is wrong, I will correct it.
The idea that the party's prospects in the election going states has dimmed with Rahul Gandhi away from action is not entirely untrue.
Who knows, he may come back. And we will all be there; I am going to campaign and so will a bunch of senior party leaders. We are all determined. It doesn't matter if it is a tough election. We will fight and fight vigorously and that's not a problem. The best that we can do in these circumstances, we will do. Some timely steps have been taken and whatever is necessary will be taken, too. I'm not sure why people are concerned about how we will fight. That's our concern, we will fight vigorously.