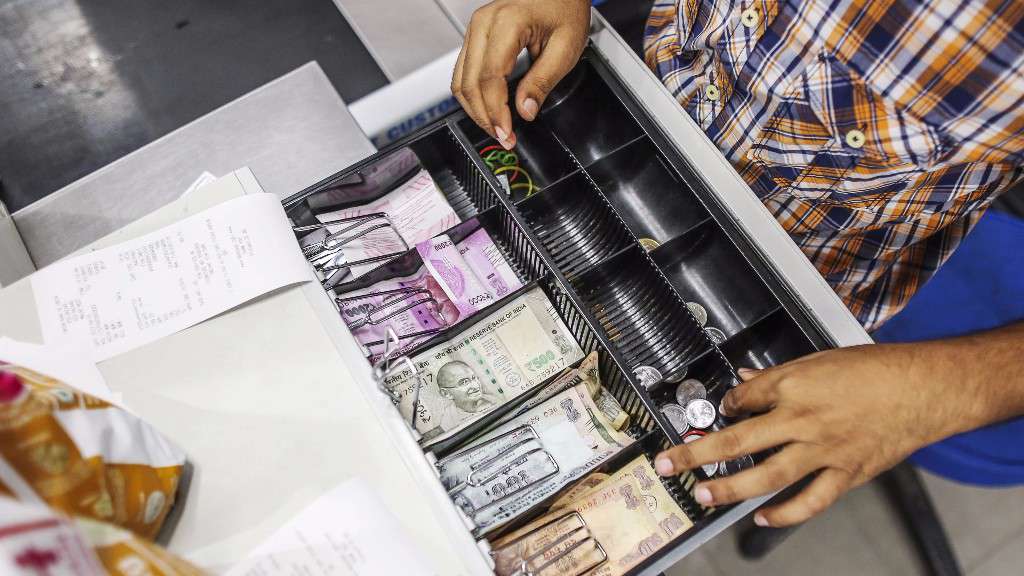 QBiz: COVID-19 Puts 15 Tn Debt At Risk; Big Firms Defer Appraisal
30th March 2020 06:53 am
The Quint

Indian rupee banknotes of various denominations sit in a cash register. Image used for representation only.
1. Lockdown Puts Rs 15-Trillion Debt at Risk, to Impact Finances
More than half of all borrowings, worth nearly Rs 15 trillion, by listed non-financial companies are in the danger zone due to the coronavirus (COVID-19) lockdown and its adverse impact on corporate finances in the coming quarters.
According to an analysis by Business Standard, 201 non-financial listed companies are likely to face a sharp deterioration in their financial position in the first half of 2020-21 (FY21), making it tough for them to service their debt.