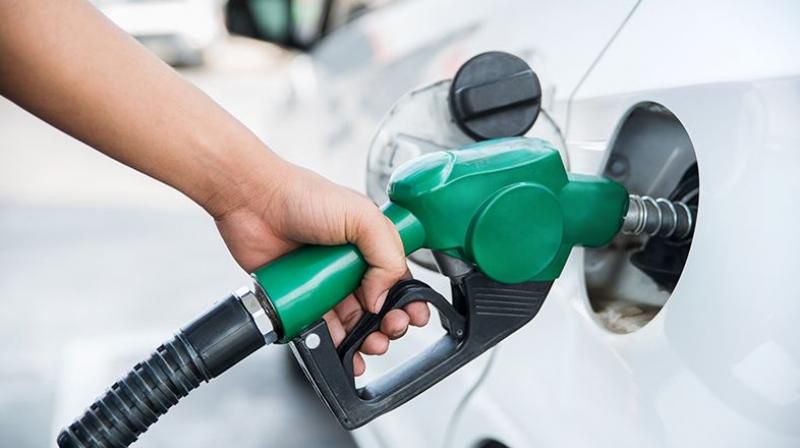 Petrol cost skyrockets in Hyderabad, sold at Rs 90 litre
25th January 2021 04:40 am
Deccan Chronicle

Hyderabad: Automobile fuels, mainly petrol, are sold at over Rs 90 per litre in some parts of the state. On average, the price for petrol in the state a day ago was Rs 90.65. In a minor fluctuation, it came down to Rs 89.15 on Sunday. For diesel, the rate was Rs 82.80 per litre.
The fuel price was highest in Kumaram Bheem Asifabad district where a litre of petrol cost Rs 91.19 and diesel Rs 84.70 per litre.
Motorists aren't amused by the daily hike in the prices. 'Daily travel from my home in Malakpet to the IT corridor pinches my pocket as the price of fuel keeps increasing," said Syed Faraz, an IT professional.
Petroleum dealers say the rise in the price was due to inflation in the global crude oil price, and that no tax — central or state — was increased.