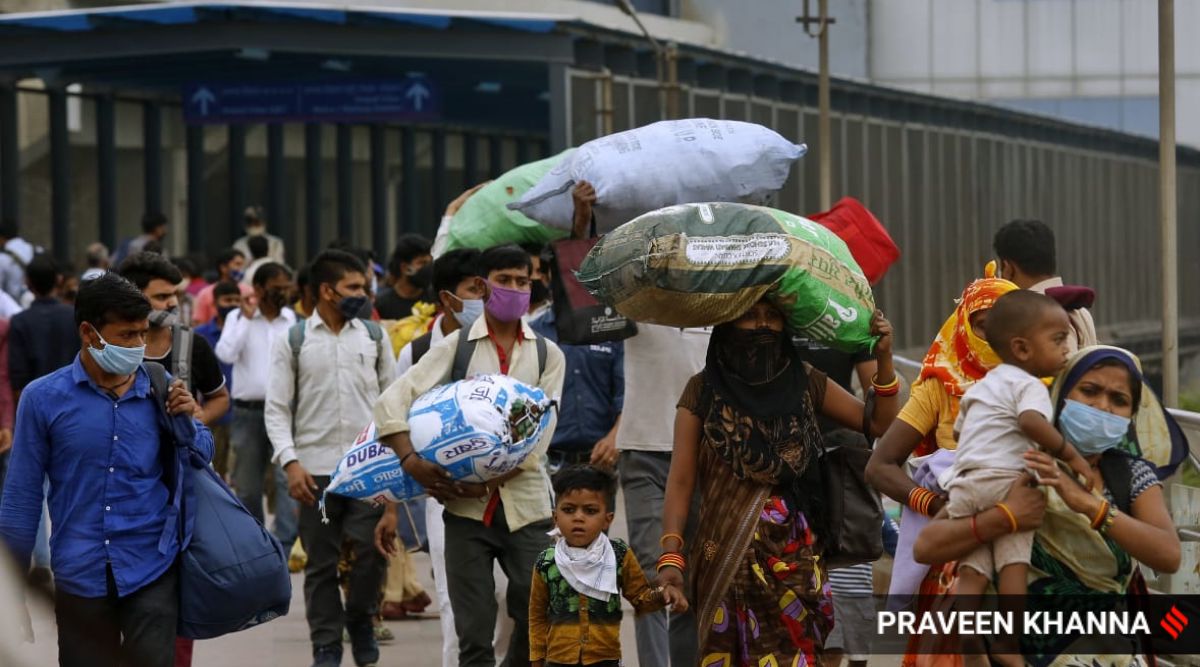 Delhi government announces Rs 5,000 relief, other steps for migrant workers
21st April 2021 02:19 pm
The Indian Express

The Delhi government has announced Rs 5,000 relief for registered construction workers in the national capital. The relief is part of a slew of steps that will be taken to help migrant workers and daily wagers, many of whom are leaving the city fearing loss of livelihood, after the government announced a six-day lockdown to arrest the spread of Covid cases in Delhi.
There are a total of 1,71,861 registered workers but registration will be kept open and newly registered workers will be covered too, stated the order.
Food, shelter and other necessities
The order states that a committee of officers is to be constituted to ensure the welfare of daily wagers and migrant workers. The committee is tasked with ensuring that food, water, shelter, clothing and medication are made available to workers.