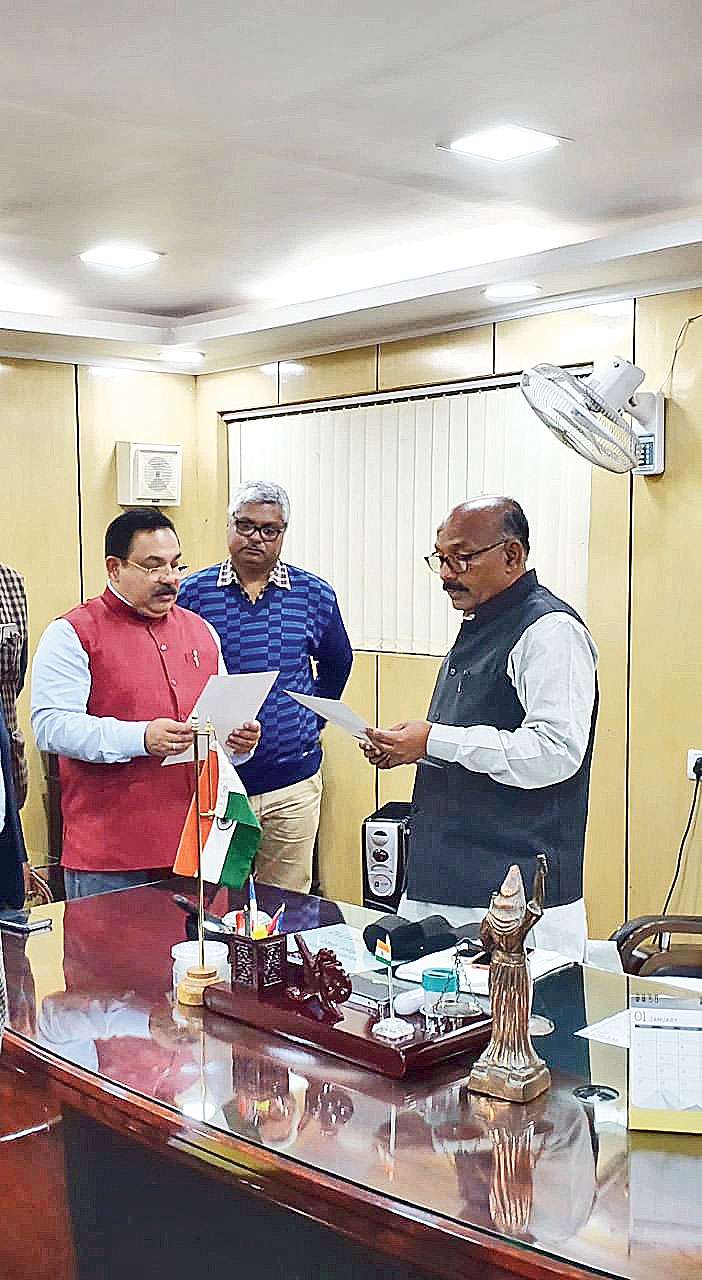 Galstaun takes oath as Anglo-Indian MLA
25th January 2020 12:15 am
The Telegraph

Speaker Rabindra Nath Mahato on Friday administered the oath of office to Glen Joseph Galstaun as the nominated Anglo-Indian member of the Jharkhand Assembly.
Galstaun took the oath at the Speaker's chamber.
Following passage of the Constitution (Amendment) Bill in Parliament last month, there was doubt whether any Anglo-Indian would be nominated as a member of the Assembly because the second part of the bill intended to end the provision for nomination of Anglo-Indians as members of state Assemblies and the two from the community who used to be nominated to the Lok Sabha.
The anguished Anglo-Indian community of the state and the country had urged the Centre to reconsider the issue.