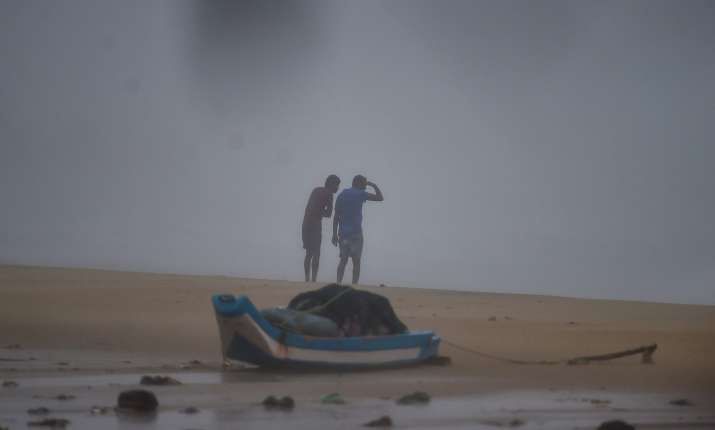 Cyclone Burevi: Kerala on high alert as storm likely to hit Thiruvananthapuram; TN braces for heavy rains
03rd December 2020 08:38 am
India TV

Image Source : PTI
Cyclone Burevi: Kerala on high alert as storm likely to hit Thiruvananthapuram; TN braces for heavy rains
Tamil Nadu and Kerala coasts have been put on alert as Cyclonic storm Burevi has moved west-northwestwards of Sri Lanka and was progressing with a speed of 12 kmph during past few hours, the India Meteorological Department (IMD).
Authorities in Kerala on Wednesday opened over 2,000 relief camps and banned fishing along the coast for the next three days as they geared up to deal with cyclonic storm Burevi, which is expected to make landfall in the state by December 4.
A deep depression over the southwest Bay of Bengal has intensified into cyclonic storm Burevi.