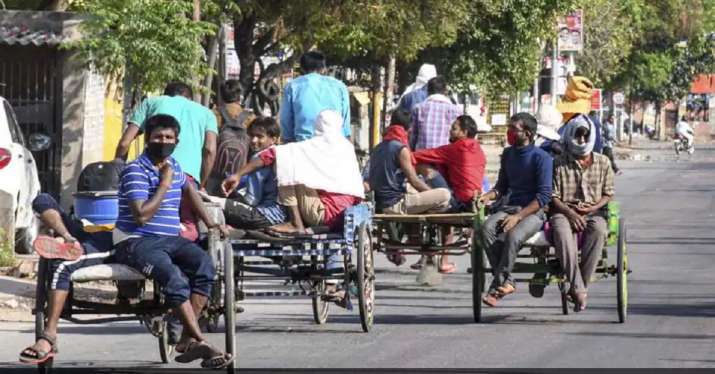 'Don't leave Delhi during lockdown': CM Kejriwal appeals to migrant workers
19th April 2021 02:16 pm
India TV

Image Source : PTI
Delhi Lockdown: Announcing the weeklong lockdown in Delhi which will commence from tonight, Chief Minister Arvind Kejriwal has appealed to migrant workers not to leave the national capital. Kejriwal in his Covid-19 briefing pointed out that the present lockdown is of short duration, being only six days, and the government will help the migrant workers in all possible manner.
The lockdown will be imposed in Delhi from 10 pm today to 5 pm next Monday (April 26)
Delhi Lockdown: What's allowed and what's not - Full List
Kejriwal said that city's health system is under stress, adding that hospitals are facing a shortage of oxygen and ICU beds.