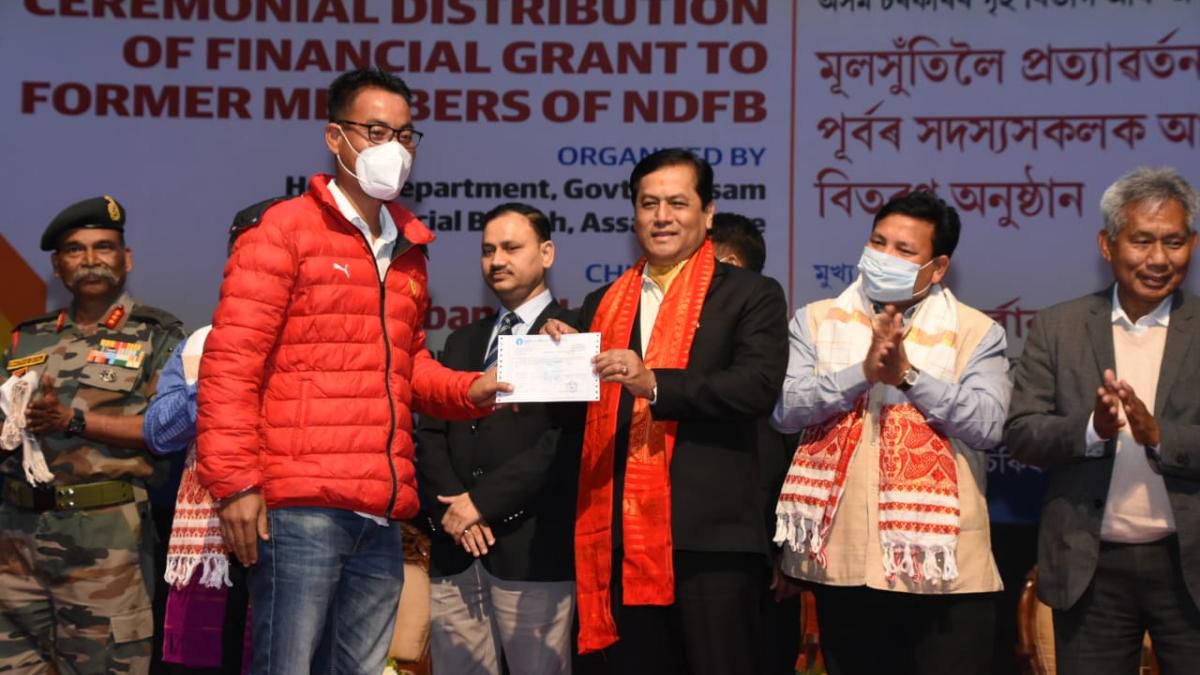 Assam govt distributes financial aids to 1279 surrendered members of NDFB
20th January 2021 02:47 am
India Today

The Assam government on Tuesday distributed financial aids to 1279 surrendered members of militant organisation National Democratic Front of Bodoland (NDFB), a year after they laid down their arms.
Assam Chief Minister Sarbananda Sonowal distributed the financial aids to the surrendered members of NDFB at an event held in Guwahati.
Out of total 1615 surrendered members of all four NDFB factions, 1279 were provided Rs 4 lakh fixed-term deposit certificates each while rest of the members will also be provided the same after completion of the necessary processes.
Sonowal urged the surrendered members of the militant organisation to make a fresh start in life and assured that the central and state governments, Bodoland Territorial Council (BTC) administration and the people would always extend their support in this endeavour.