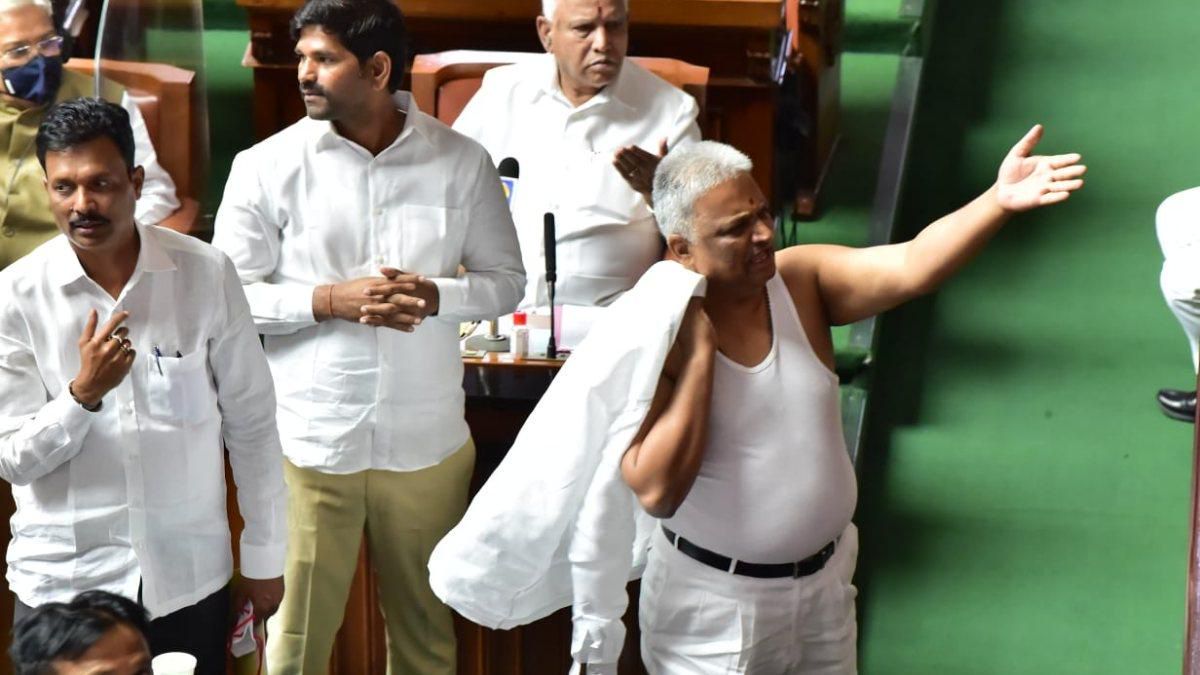 Karnataka Congress MLA suspended for 7 days after he removes shirt in protest in assembly
04th March 2021 11:44 pm
India Today

Congress MLA BK Sangamesh was suspended from the Karnataka legislative assembly till March 12 for his 'indecent' and 'disrespectful' conduct after he removed his shirt in assembly premises to mark his protest.
The Congress members were protesting against a discussion on 'One Nation, One Election' when Sangamesh, who was just next to the Speaker's podium, removed his shirt and put it on his shoulder while shouting slogans.
Speaker Vishweshwar Hegde Kageri took strong exception to BK Sangamesh's conduct. "What are you doing...Siddaramaiah (Leader of Opposition) your party ruled for long, look at the way your members are conducting, is this the way to behave?