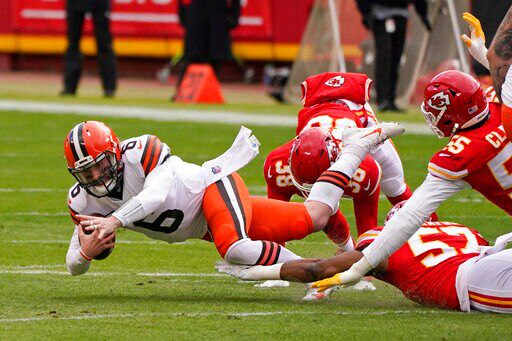 Browns GM Praises Mayfield, Won't Discuss Plans For QB
21st January 2021 12:15 am
News18

CLEVELAND: Baker Mayfield checked every box for the Browns this season: he matured as a player, took them back to the playoffs, solidified himself as a leader.
Cleveland's long search for a franchise quarterback appears to be over.
We're very, very pleased with him, general manager Andrew Berry said Wednesday.
However, while praising Mayfield's improvement and growth in his third season, Berry wouldn't publicly comment on the team's future plans with the 25-year-old. The Browns can pick up Mayfield's fifth-year option this offseason and possibly sign him to a long-term extension.
I dont think that this is really the appropriate forum to really talk about those decisions, Berry said during a Zoom call wrapping up the Browns' season, which ended Sunday with a 22-17 loss to the Kansas City Chiefs in the divisional round.