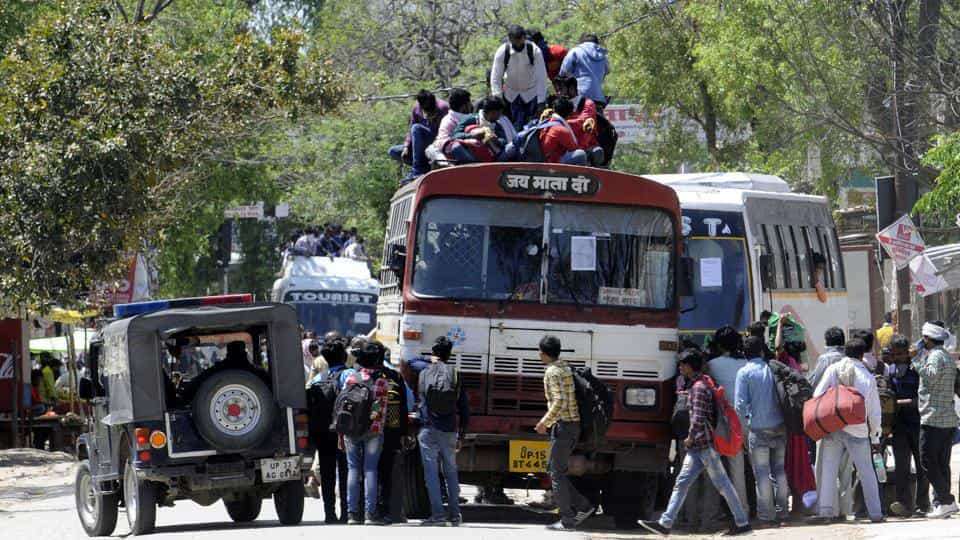 States unite to see off migrants
30th March 2020 05:57 am
Hindustan Times
Delhi, Uttar Pradesh and Haryana have launched coordinated efforts to control swelling crowds of migrant workers retreating from the National Capital Region (NCR) amid a 21-day lockdown over the coronavirus disease (Covid-19) outbreak, arranging about 2,500 buses to take people off the streets, and providing shelters and food to them.
Prime Minister Narendra Modi announced a three-week lockdown on Tuesday to break the chain of infections of the disease, which has killed at least 32,000 people worldwide.
The decision, however, left millions of people who live off daily earnings out of work, as factories, hotels and other businesses shut to facilitate 'social distancing' measures.