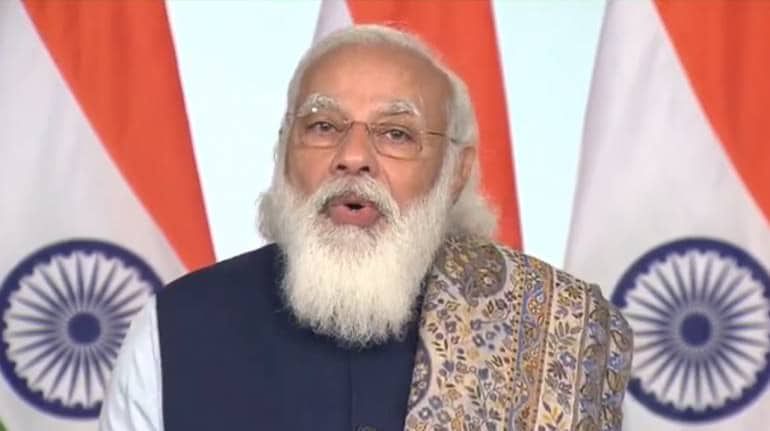 PM Narendra Modi to interact with Varanasi's COVID-19 vaccine beneficiaries: Here is what to expect
22nd January 2021 11:17 am
Money Control

File image: Prime Minister Narendra Modi addressing the nation while launching the COVID-19 vaccination drive (Image: YouTube/Narendra Modi)
Prime Minister Narendra Modi will interact with COVID-19 vaccine beneficiaries and vaccinators in his Lok Sabha constituency of Varanasi, Uttar Pradesh on January 22 via video conferencing.
Starting 1.15 pm, participants will share their experience of vaccination with the prime minister.
"This interaction would give first hand opportunity to hear their experiences as well as feedback.