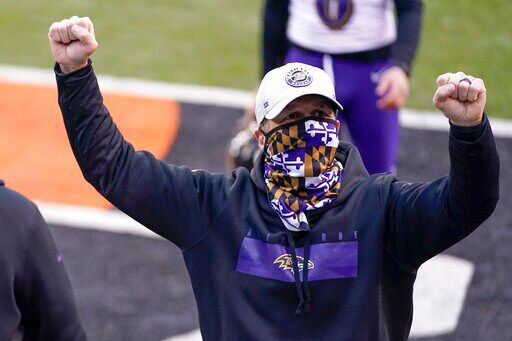 Harbaugh, Ravens Happily Travel Road To Success In Playoffs
13th January 2021 11:42 pm
News18

Home-field advantage in the playoffs is overrated for Ravens coach John Harbaugh, who has found that the road to success in the postseason usually involves packing his bags and getting the heck out of Baltimore.
Last week's 20-13 victory in Tennessee was Harbaugh's eighth on the road in the playoffs, the most by any coach in NFL history, breaking a tie with Tom Landry and Tom Coughlin.
Harbaugh rarely acknowledges or celebrates his own feats, but he understood the significance of topping Landry a Hall of Fame coach with the Dallas Cowboys and Coughlin, who had a fine run in Jacksonville before winning two Super Bowls with the New York Giants.