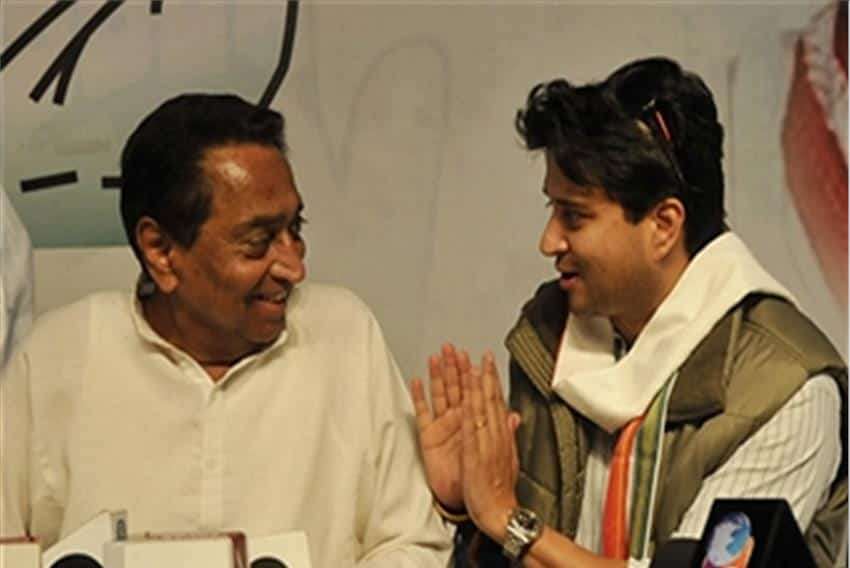 As Jyotiraditya Scindia threatens, Kamal Nath dares him over protest
17th February 2020 11:31 am
We For News

Gwalior, Feb 17: Congress leader Jyotiraditya Scindia has threatened Kamal Nath , saying , will hit the streets against non-fulfilment of promises made in the party's manifesto.
While Madhya Pradesh Chief Minister Kamal Nath dared fellow Congress leader Jyotiraditya Scindia to go ahead with his announced protest.
Speaking to reporters in Gwalior on Sunday evening, Jyotiraditya Scindia said, "I knew that you would ask this question but let me tell you I am a public servant and we made certain promises in our manifesto in the run up to the state elections. It has been more than a year and if those promises are not met we will have to protest(main janta ka sewak hun,jante ke muddon ke liye ladna mera dharma hai.